Five minutes from the hotel lies the entrance to Sian Ka'an "Where the Sky is Born".
It is one of the best habitats in the Yucatan peninsula for viewing wildlife.
Covering 1.6 million acres, it has many ecosystems, with equal parts lowland tropical forests, wetlands (marshes, flooded savannahs and mangrove forests), and coastal and marine habitats (lagoons, bays, and coral reefs).
The reserve's boundaries extend to the Caribbean and encompass 68 miles of the Mesoamerican Reef, the second largest barrier reef in the world.
103 species of mammals have been recorded. It is home to all 5 of the wild cats found in the peninsula: Margay, Ocelot, Jaguarundi, Jaguar, and the Puma.
Other mammals include Tapir, Tamandua, Manatee and Dolphins.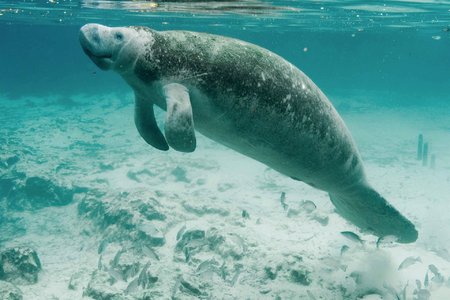 Not only that, but Sian Ka'an is also home to over 345 species of birds, including many endemic species. 42 species of amphibians and reptiles have been recorded.
In the marshes and wetlands of Sian Ka'an Morelet's and American Crocodiles can be found, and in the marine environments, you can find Loggerhead, Green, Hawksbill and Leatherback sea turtles. Over 52 species of fish have been recorded.
Sian Ka'an is also home to some of the world's best fly fishing, tarpon, permit, bonefish and snook.
In addition to birdwatching and nature tours of the Biosphere, the hotel organises specially tailored fishing packages March-August.